Merry Christmas! 
Love, United Campus Ministry
United Campus Ministry Connections December 2016
Christmas Party 2016
UCM students gathered at the home of Campus Minister, Susan Rose, on December 1, for a wonderful time of fellowship and food. The evening included a costume contest for the best Christmas sweaters.  Prizes were iTunes or Starbucks gift cards. Everyone enjoyed time together before focusing in on a time of studying and finals.
We Are Excited to Share Our New Ministry Video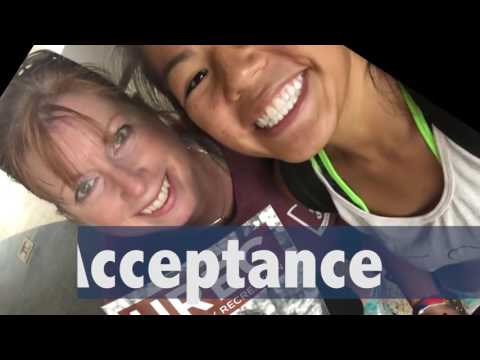 Thank You from UCM!
Dear Friends,
Thank you!
That is the message we want to send to you, our faithful supporters, friends, and donors. Thank you for making the marvelous community at United Campus Ministry possible.
United Campus Ministry is a special place. God has been at work in and through UCM for many decades and through many seasons. Many students and young adults have found UCM a welcoming home over more than fifty years. This is a community that engages, equips and empowers leaders for the church and the world.
But you know that. You know that UCM is special. You attended events in the Deep End. You worshiped in the chapel. You attended book club. You met your best friend here. You have come for Monday Lunch. You have been part of Dinner and Discussion. You ate here, studied here, played here, and slept here.  Your son or daughter is involved at UCM or you have brought a meal as a volunteer. You know that UCM is a special place.
And you are also what makes it special. UCM is what it is because of God's work in and through the people who are the UCM family. You are the members, the volunteers, the leaders, and the donors. Without you UCM simply would not be. So thank you!
Sometimes donors ask us, "You get your support from the PC(USA), right? The answer is that those funds are very limited and campus ministries across the country have had their funding cut dramatically. "Then, you generate income from the parking lot spaces and renting the building to other organizations?" This income is very minimal. Also, the programming for our students has grown so much, that we need to use the space rather than renting it to others. For the ongoing programs at UCM, we rely on you.
It is your gifts that make the day-to-day ministry here possible. Your generosity sends students to Presbytery conferences and events to grow in their relationship with God and each other. Your generosity offers food to students at Monday Lunch and Dinner and Discussion. Your generosity keeps the coffee pot full and the counter covered with food. Your donations go to meeting the spiritual, emotional, and intellectual needs of students.
As we near the end of 2016, we invite you to continue to make UCM special for this year's students with a donation. Please consider making a gift today by giving online at http://www.ucmuofa.org/support-ucm.html. Also, consider setting up a recurring gift that will support students year-round. Monthly giving provides a stable and sustainable foundation for our ministry with students by spreading the financial impact of your gift across the entire year. It is convenient and managable, as you can include your giving as part of your monthly budget, having it automatically transferred from your bank account.
Thank you. Thank you for making UCM what it has been, is, and will be – past, present, and future.
Blessings,
Susan Rose, Campus Minister
Kristi Button, Director of Community Engagement
Mary Shaw, Director of Missions
Thanks to the generosity of the thirty-five donors who gave on Giving Tuesday, we are happy to share that we raised $3605 to help leverage the momenturm of our Lilly Grant, equipping students to become the the leaders of tomorrow, today!
Among our donors, there were:
5 alumni
5 board members
6 current students
5 parents
11 friends from local congregations and the Presbytery
3 surprise donors